925 pellets in the database today. 21 pending.
AIRGUN PELLET DATABASE
THE MOST COMPREHENSIVE LIST OF AIR GUN PELLET DETAILS AND STATS ON THE INTERNET
---
Weihrauch FT Exact .20 (5mm)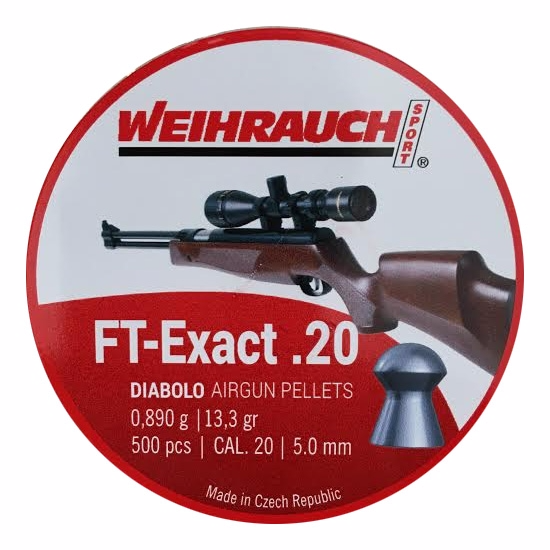 These are made by JSB for Weihrauch. Perfectly suited to meet most Weihrauch barrels. We can achieve pellet on pellet accuracy upto 30 yards and 5p groups at longer ranges at 55 yards with HW97,HW77,HW98,HW100, HW101. Also brilliant accuracy in Walther LGV spring guns that were recently launched. We have a few BSA owners that use in R10's and Super10's with amazing accuracy. Very popular hardly any damage within tins and doesn't dirty barrel as much as other brands.
Gallery
No gallery entries so far. You can add your own via the comments.
All brands, products & logos are copyright of their respective owners.