925 pellets in the database today. 21 pending.
AIRGUN PELLET DATABASE
THE MOST COMPREHENSIVE LIST OF AIR GUN PELLET DETAILS AND STATS ON THE INTERNET
---
Sussex Ballistics Sabo .22 (5.5mm)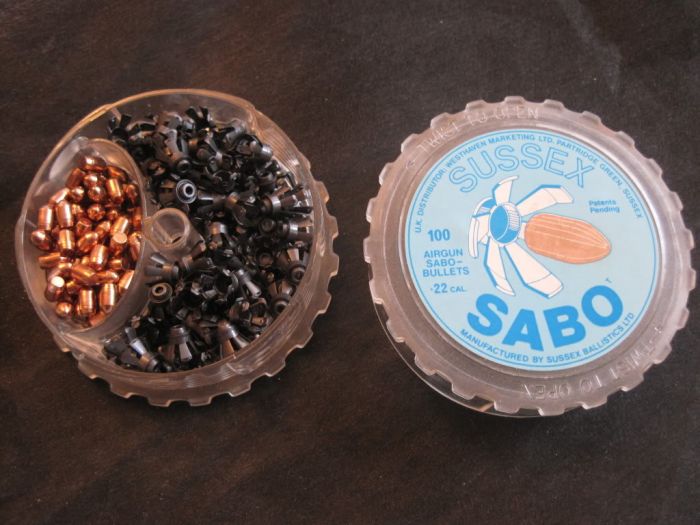 The sabo takes its name from the military sabot rounds developed in the 1960's.
The concept is simple, send a small diameter projectile down a bigger bore barrel, this increases speed, range and knock down energy.
Sussex developed a plastic sabo, or pellet sheath, which is the same diameter as a .22 barrel, the solid copper 4.0mm projectile is loaded inside the sabo (carrier) and loaded into the breech.
Gallery
No gallery entries so far. You can add your own via the comments.
All brands, products & logos are copyright of their respective owners.