925 pellets in the database today. 21 pending.
AIRGUN PELLET DATABASE
THE MOST COMPREHENSIVE LIST OF AIR GUN PELLET DETAILS AND STATS ON THE INTERNET
---
RWS Hyperdome .22 (5.5mm)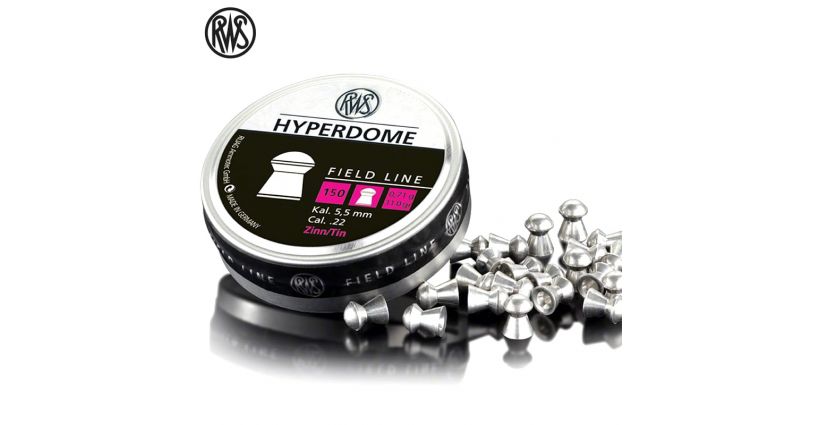 The RWS HYPERDOME has even higher penetration power than the lighter version in calibre 4.5 mm. It likewise has the typical bulldog head shape and is faster than comparable products of the respective calibre. It has a technically highly developed tin alloy and a brilliant high-speed finish. This new development from RWS is completely lead-free, and as a result environmentally friendly and protects the barrel. The RWS HYPERDOME is highly accurate and achieves very dense shot groups. For this reason, it is perfectly suitable for field target and silhouette shooting.
Lead free! Highly accurate!
Gallery
No gallery entries so far. You can add your own via the comments.
All brands, products & logos are copyright of their respective owners.