925 pellets in the database today. 21 pending.
AIRGUN PELLET DATABASE
THE MOST COMPREHENSIVE LIST OF AIR GUN PELLET DETAILS AND STATS ON THE INTERNET
---
Predator International Polymag Shorts .22 (5.5mm)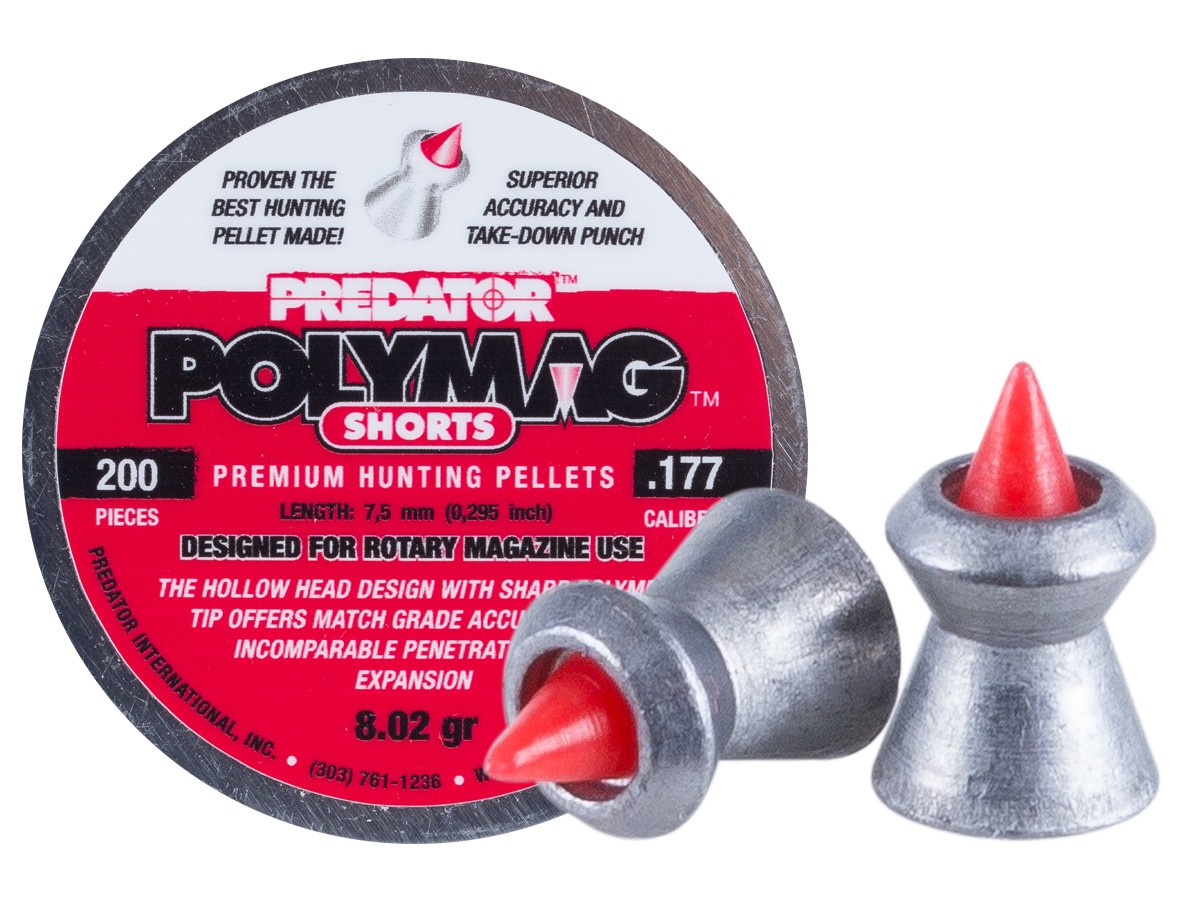 The original Polymag was developed before the creation of rotary magazines. The length of the pellet was slightly longer than the majority of these magazines forcing loyal Polymag customers to load their pellets one at time into their magazine designed guns. The Polymag "Shorts" eliminates this need and offers air gunners with a magazine the same accuracy and take down ability as the original Polymags!
Gallery
No gallery entries so far. You can add your own via the comments.
All brands, products & logos are copyright of their respective owners.