925 pellets in the database today. 21 pending.
AIRGUN PELLET DATABASE
THE MOST COMPREHENSIVE LIST OF AIR GUN PELLET DETAILS AND STATS ON THE INTERNET
---
Norica Hollow Point (Box) .22 (5.5mm)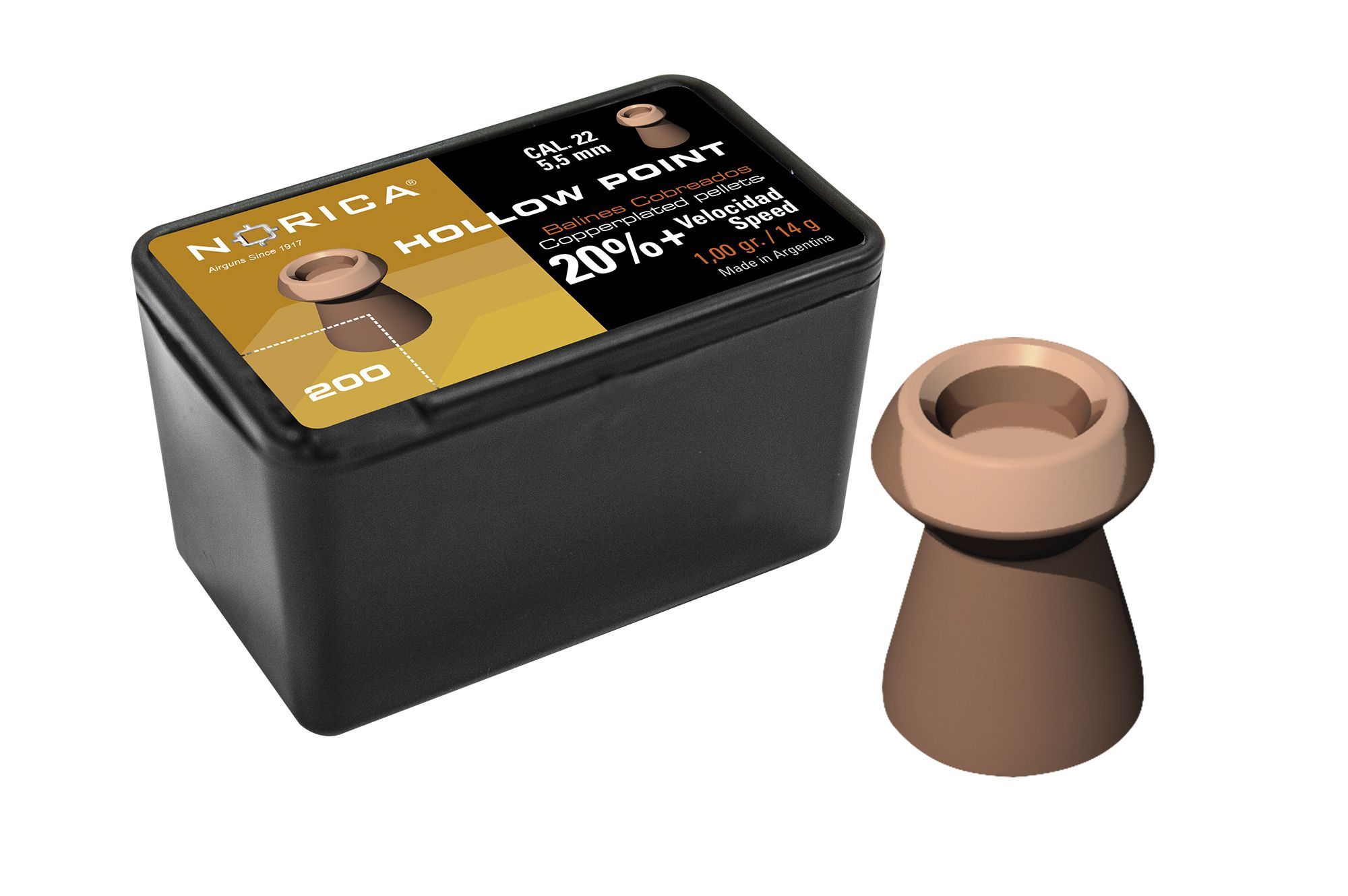 The Norica HOLLOW POINT Copper Coated pellet provides the ideal combination between accuracy and impact, even in long distances. It has a super expansive effect. Plastic box 400 pellets.
Copper plated pellets deliver 20% more speed than standard lead pellets with similar weight, performing great in long distance shooting.
+20% INCREASED VELOCITY
Gallery
No gallery entries so far. You can add your own via the comments.
All brands, products & logos are copyright of their respective owners.