925 pellets in the database today. 21 pending.
AIRGUN PELLET DATABASE
THE MOST COMPREHENSIVE LIST OF AIR GUN PELLET DETAILS AND STATS ON THE INTERNET
---
JSB Exact Jumbo Express .22 (5.52mm)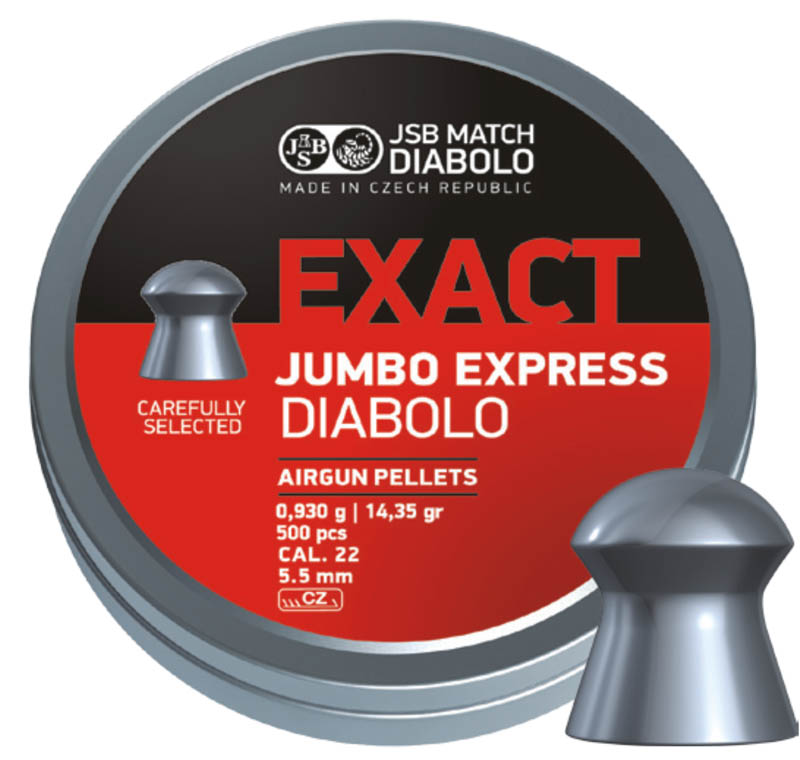 Slightly lightened and therefore significantly faster Exact Jumbo variation. It is a unique choice for weapons with restricted power. Do they want to restrict you by its power? Beat them with speed and accuracy! Higher velocity and flatter trajectory. Muzzle velocity is 185 m/s if the power of airgun is set to 16J.
Gallery
No gallery entries so far. You can add your own via the comments.
All brands, products & logos are copyright of their respective owners.