925 pellets in the database today. 21 pending.
AIRGUN PELLET DATABASE
THE MOST COMPREHENSIVE LIST OF AIR GUN PELLET DETAILS AND STATS ON THE INTERNET
---
JSB Diabolo Exact Monster Redesigned .177 (4.52mm)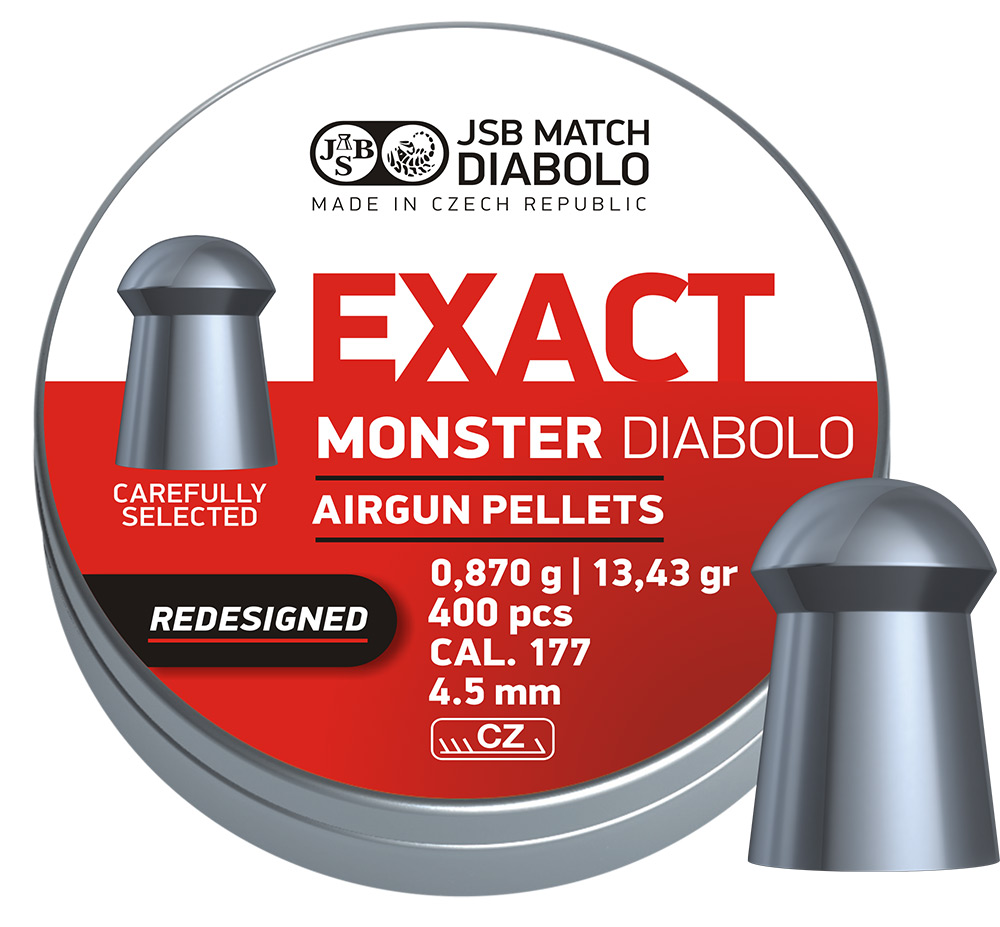 According to its name it is the heaviest pellet available. The weight has been chosen to fit the most powerful air rifles currently available on the market. With such a combination you can get a very high power which is appreciated by the FAC air guns lovers. Another target group are shooters looking for maximum stability at any weather and windy conditions. Muzzle velocity is 190 m/s if the power of airgun is set to 16J.
Gallery
No gallery entries so far. You can add your own via the comments.
All brands, products & logos are copyright of their respective owners.