925 pellets in the database today. 21 pending.
AIRGUN PELLET DATABASE
THE MOST COMPREHENSIVE LIST OF AIR GUN PELLET DETAILS AND STATS ON THE INTERNET
---
Gamo Whisper .177 (4.5mm)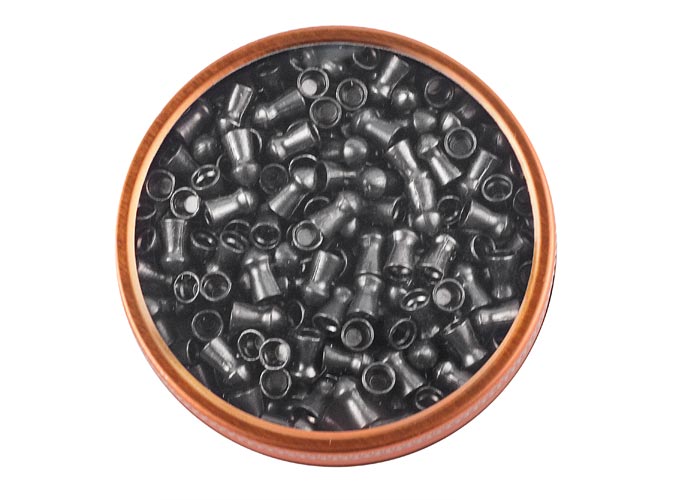 The.177 caliber Whisper Pellet is the hunting pellet that allows you to obtain the maximum noise reduction. Combining this pellet with your Gamo air rifle with Whisper Technology will make it even quieter. The Whisper pellet features a copper layer and a long skirt, increasing the weight, the flight stability, and the impact energy ideal for hunting. Gamo is the world's largest manufacturer of air gun pellets. Our goal is to produce the most accurate air gun ammunition money can buy. To achieve this goal we use state-of-the-art manufacturing techniques, Gamo pellets are consistently monitored to the strictest standards to ensure consistent shape and highest quality. Each pellet type is tested through actual firing of random lot samplings. If a lot groups outside of 7/8″ of an inch at 10 or 25 meters the entire lot is discarded
Gallery
No gallery entries so far. You can add your own via the comments.
All brands, products & logos are copyright of their respective owners.