925 pellets in the database today. 21 pending.
AIRGUN PELLET DATABASE
THE MOST COMPREHENSIVE LIST OF AIR GUN PELLET DETAILS AND STATS ON THE INTERNET
---
COAL Starter Wadcutter Diabolo .177 (4.5mm)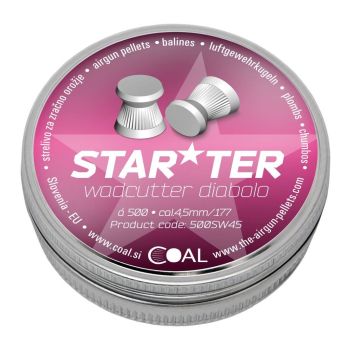 This low budget lightweight airgun pellets with flat head are designed for all those shooters who do not want spend a lot of money for pellets, but want to enjoy the hobby and quality "plinking" shooting. Recommended to use for in 7,5 J air pistols and rifles at distances up to 15 meters / 16 yards.
Gallery
No gallery entries so far. You can add your own via the comments.
All brands, products & logos are copyright of their respective owners.