925 pellets in the database today. 21 pending.
AIRGUN PELLET DATABASE
THE MOST COMPREHENSIVE LIST OF AIR GUN PELLET DETAILS AND STATS ON THE INTERNET
---
Air Venturi Round Ball .50 (12.7mm)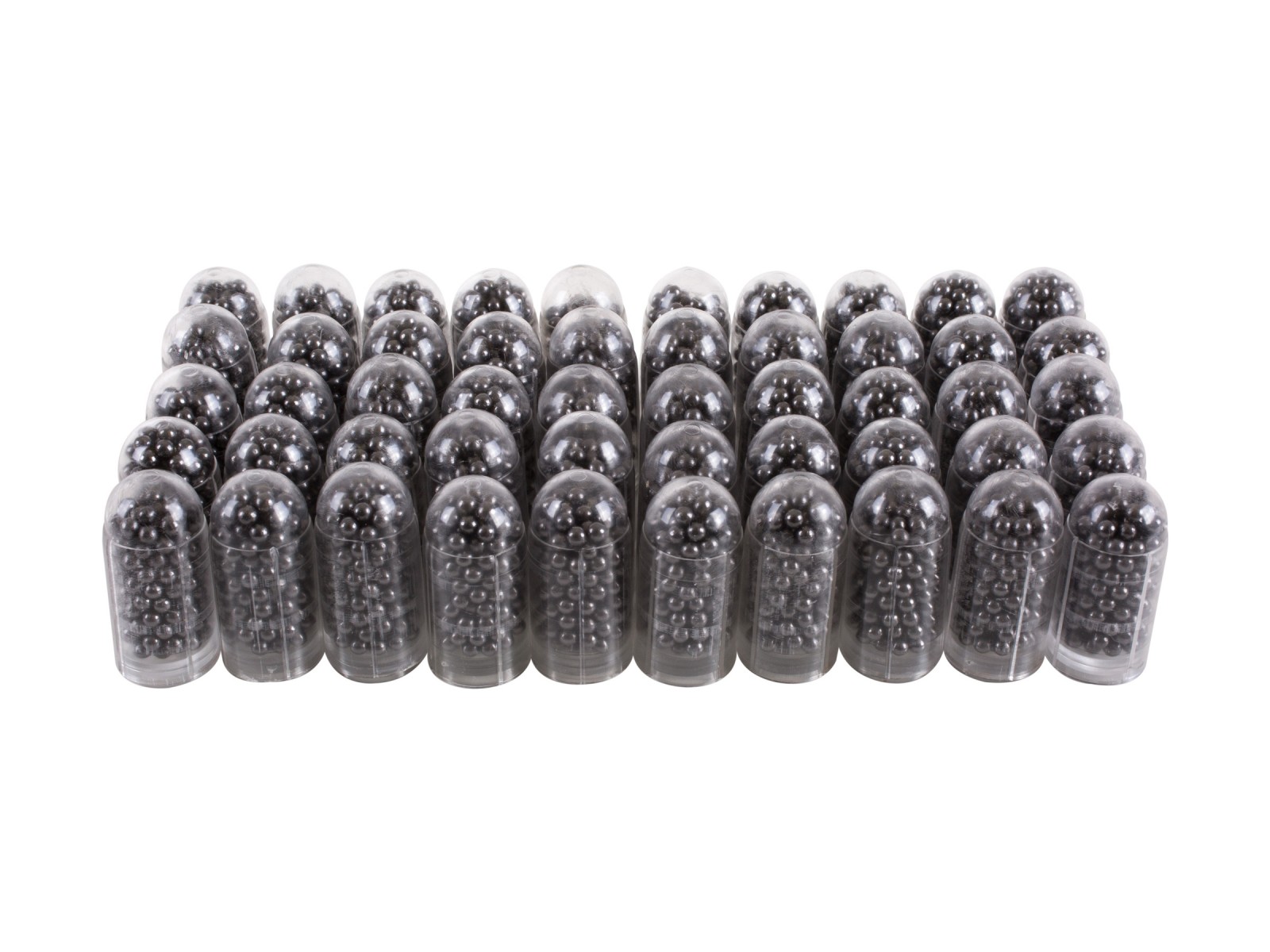 The Air Venturi #8 Shotshell sends a 167 grain load of #8 shot 20 yards downrange with a consistent 12 inch spread. Choose this cartridge for hunting small game on the run or in the air. The transparent .50 caliber cartridge is simple to load in your air shotgun and arrives conveniently packaged for easy field carry. With 25% more BBs than the original shotshell, the new Air Venturi #8 has approximately 128 BBs per shell to make your hunting experience even more successful! Made for the Wing Shot PCP Shotgun by Air Venturi.
Gallery
No gallery entries so far. You can add your own via the comments.
All brands, products & logos are copyright of their respective owners.